Hotel Introduction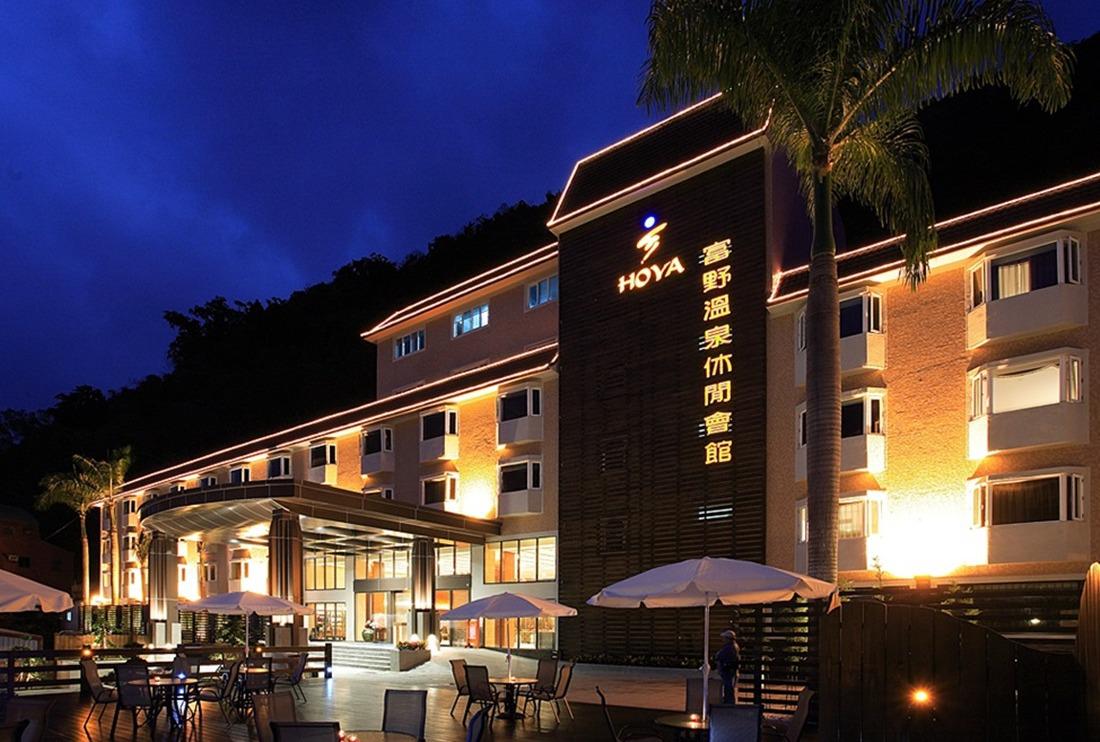 Hoya Hot Springs Leisure Center is located in the the Taitung Chihpen spa area, and neighbors Takano Hotel Hoya Resort Group in hotspring area resort hotels of different types. Hall to provide you with a very different new services. hotspring area in addition to the well-known international spa beauty soup, there are canyons, waterfalls, forest recreation area is a multicultural Scenic Area. Hoya Hot Springs Leisure Center apart from strengthening the existing traditional resort casual, resort, conference function, more balanced and entertainment, and health, so that guests can vacation while at the same time to achieve the body the stretch of the mind, the hotel is no longer just a hotel accommodation, and also make your vacation always has a healthy, active life.
Tel:089-510510
Hotel Address:Beinan Township, Hot Springs Village, Longquan Road 16
Room Introduction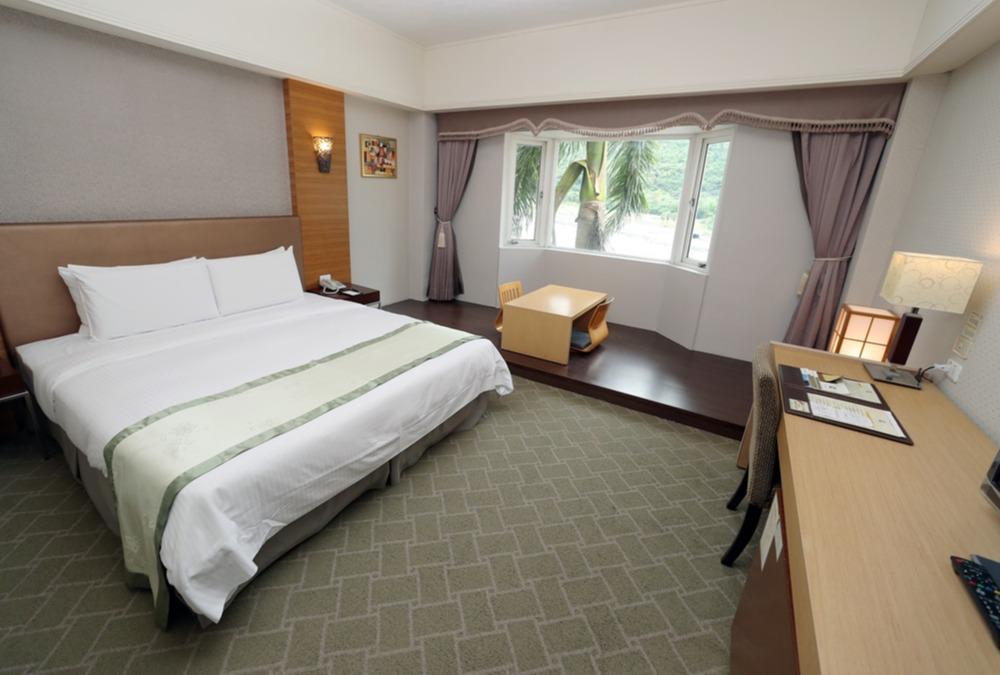 Rooms decorated pay attention, emphasize casual style, elegance at this
natural and cultural blending, the mixing of You Quan indulge in this. Rooms spa bath, to adopt central air-conditioning, wired Internet, large size LCD TV, mute thermal absorption refrigerator, prepare a comfortable latex pillows, down pillows, duvet and soup gowns, etc.. Sleeping in a warm atmosphere, each morning, enjoyment woke lifetime careful, clean and comfortable, let your spirits greet every day.
※ Note: Check out before 12:00; check-in after 15:00 pm.
Leisure Facilities
◎ outdoor SPA Tangchi
underground F hot spring SPA baths of the natural landscape, hot springs spa features space. Spa area, steam soup house, the whole family of all ages, to put on a swimsuit playing the meantime, to share the joy.
. Opening Hours: 07:00-11:00
afternoon 14:00-23:00
. Price: free use of the guest. Beauty soup estates,
◎ 5
(Wind soup, flower soup, snow soup month soup, beautiful soup)
private house soup, Japanese garden landscaping outside the window, with a personal fragrance oils, air between condensing the laid-back atmosphere.
. Opening Hours: 07:00-11:00
afternoon 14:00-23:00
. Price: $ 800 / hour
. Number: Each 2 use the plus one
need to add a total of five 100 yuan / hour steam room 2

◎. Opening Hours: 07:00-11:00
afternoon 14:00-23:00
. Price: free use of the guest.
◎ bridge chess room a
. Hours: the 24 hours
. Price: 4 hours before closing NT $ 1000, and after Canadian a small
of NT $ 250. The Internet World
◎ an X4 computer fee required to use
. Hours: the 24 hours
. Price: self-service coin-operated each every half hour NT $ 10.
◎ children's play area
. Opening Hours: 07:00-11:00
afternoon 14:00-23:00
. Price:
Restaurants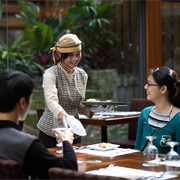 ◎ dining
the King of mirror glass floor-to-ceiling windows, the introduction of a sun Amberpack Jincan cook Pilgrim last journey touched period. HOYA Restaurant clever use Chihpen raw materials, cooking a homespun cuisine; combination of Chinese and Western with rich meals, instant start your Energizing slow living holidays. ◎ banquet
in the quiet the Hillwood breeze brightly and the natural environment "Tomino Ballroom" wedding banquets, family celebrations, company dinners and business meetings occasions. Can follow the activities of the nature of the gathering, and a different venue arrangements, and adjust the range of activities available creatively, not only for small meetings or social gatherings, but also held a large-scale event, distinguished guests can enjoy comfortable and independent space. After the meeting, the mixing of the warm spring, green the greenwood is waiting for washing a tired.
1. Accommodation guests include buffet breakfast from 07:00 to 10:00.
2. The delicate health buffet dinner (or chef Handscroll & Package) from 17:30 to 21:00.
3. Afternoon tea from 14:00 to 16:30.
4. The Chinese feast Services.
5. Groups catering services.
6. Place of meeting and training field up to accommodate 200 people in the Chamber.
Peripheral Scenes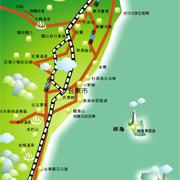 Lake Biwa: comparable to the Black Forest in Germany, otherwise the bike lanes, to enjoy urban forest phytoncid.
* How to go: about 5 km from Taitung City, along Zhonghua Road → Turn left Siwei Road, turn right → the Pok Oi Road, in the end. The

Waterfront Park: Taitung City Hall spent heavily planned waterfront park has become Taitung public leisure benefits go, the Republic of Palau has also donated a man Hall in July 2001, a symbol of the friendship of the two countries, every year from July to August Taitung Amis harvest festival is also held here.
* How to go: about 2 km from Taitung City, along Zhonghua Road → Datong Road, turn right straight. Tomioka fishing port

: from Taitung City fishing port, is also going to Green Island, Orchid boat harbor, near the seafood shop buildings, where gourmands gathering.
* How to go: about 20 kilometers away from Taitung City, along the direction of Zhonghua Road has been down Highway 11.

Notified Forest Recreation Area: the respiratory forest phytoncid
* how to go: about 4 km away from the hotel.
Directions
Hoya Hot Springs Leisure Center located Taitung Jhihben, a well-known spa resort to Chihpen eyes stands on the banks of streams, notified immediately after Spa Bridge into the fifth floor of the elongated building. Hoya Hot Springs Leisure Villas from Taitung Fengnian airport and notified to the train station, about 20 km away. The gurgling stream cross-flow Cuiluan standing up there in the Sam Rainsy faint, flowers, people rise like exposure the Penglai fairyland of hallucinations.
Aircraft:
flew to Taitung Fengnian Airport domestic airlines Far East, UNI Airways.
※ Taipei - the Taitung flying time of about 40 minutes
※ Kaohsiung - Taitung flight time of about 30 minutes
Railway to:
Taipei → North Link Railway → Taitung old train station, the journey takes about six hours. The
Kaohsiung the] South Railway → Jhihben train station, the journey takes about three hours. The
Highway:
Taipei → Taipei-Ilan highway → the Suhua Highway Ilan → → Hualien and Taitung, Hualien → road → Taitung → notified.
Taipei → Sun Yat-sen Freeway → the Southern Highway Kaohsiung fenggang → → Jhihben.
※ Kaohsiung or other cities can refer to more than two ways depending on the location of the place of departure to Taitung.
Shuttle:
the the property offers Pay shuttle bus to the train station or airport shuttle passengers (must first booking).