Hotel Introduction
The Wuling area is located in central Taiwan, by the mountains of snow-capped mountains surrounded by the high altitude mountain, mountains surround Valley excluded spread all over the place, making set up Wuling unique, four seasons of paradise on earth. Wuling bears a wide range of plants, landscapes lush pregnant with such as insects Niaoyu beast rich wildlife resources. Eight kinds of butterflies namely, four kinds of fish, five kinds of amphibians, 12 kinds of reptiles, 77 kinds of birds, 23 kinds of mammals, a total of 129 kinds. Formosan landlocked salmon habitat, the global precious and rare Pacific salmon, is also the country to the brink of extinction salmon conservation. Occurred at blinding walking along the creek Chichiawan landscape, scenic, the Sam Rainsy color, natural, bringing together the natural vitality of the mountains and streams, known Wuling is known as a good mountain, good water, good fish. See the mountains, see the water, stone, graceful
Tel:886-4-25901399
Hotel Address:Wuling Road, Taichung Heping District 3 of the 16th
Room Introduction
The resort is Wuling Farm will cost nearly four hundred million New luxury hotels (excluding land costs), operation and management by the government OT Hoya Resort, a total of 143 rooms, including a Tomino Suite, VIP Suite 9, Family Rooms 42 and 18, the reference room, Double room 78.
※ same room plus living people are subject to NT $ 1320.
※ accommodation The hotel is not included in the farm admission tickets.
Leisure Facilities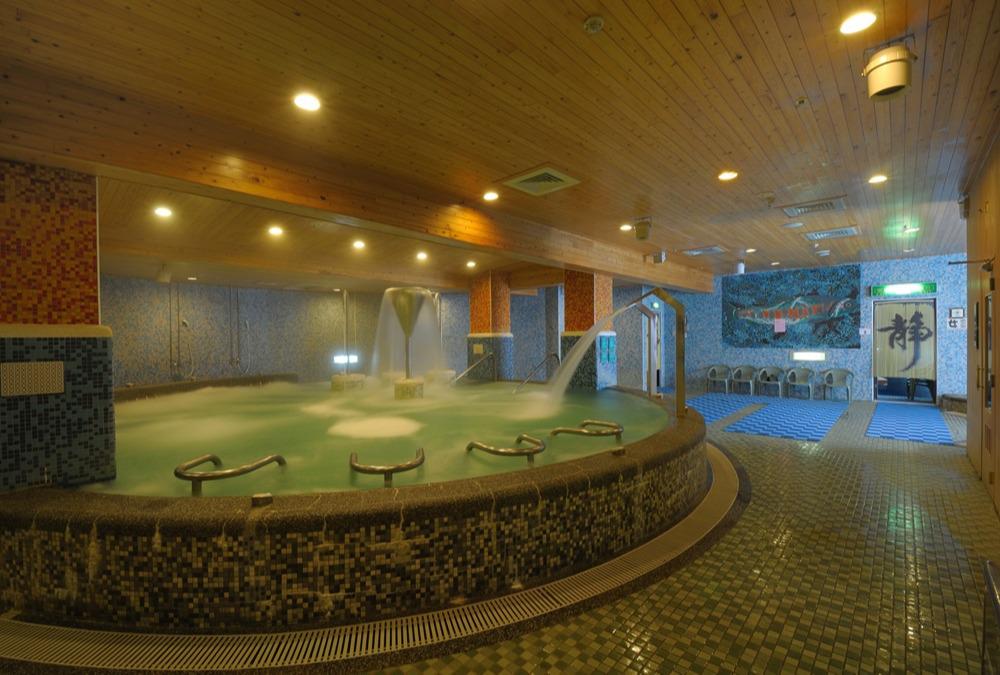 The ※ Yake SPA
※ Tomino Yan Wo Mei spa
※ Sunshine Coffee
※ Cultural Exhibition
※ concert performances
※ puzzle game area
※The the Taipei Observatory volunteers the teacher stargazing commentary
Directions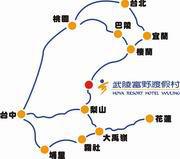 Even Wuling area is located in the southeast of the Shei-Pa National Park, north Chilan, Clear Lake, Victoria Peak Forest Recreation Area; the east Dayuling Hehuan Cingjing farm and Tianxiang, Taroko and other scenic spots. Wuling area 93 kilometers from Ilan City, 30 km Lishan, Taichung City, 135 kilometers, external transport network, the main feeder to the Central Cross-Island Highway Ilan. Along the the Yilan branch line northbound Siyuan Yakou capable of reaching Yilan City; south line and cross the main line intersect in Lishan, may be reached from the Taichung City. (National Highway No. 5)
Taipei → Snow Mountain Tunnel → Yilan → Chilan (then line 7 A) → Wuling

Taoyuan (go to line 7) to → the Sanmin → Baling → ​​Chilan (then station 7 A line) → Wuling

the Jhongshan Wang Tian Interchange (go No.1 and) → to the Wufeng → voted the fast road the → Caotun → Puli → Wushe (then the 14 line A) → Yu Ling (turntable 8 lines) → the Wuling

Taichung City (Walking the line 1) → Wufeng → cast the fast road → Caotun → Puli → Wushe (then 14 a-line) → Dayuling, (turntable 8 lines) → the Wuling

Hualien (go line 9) → Taroko (then 8 lines) westbound the → Dayuling → ​​Lishan (turntable 7 A line) → Wuling